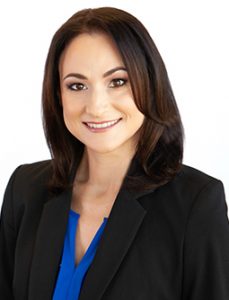 Ms. Katan has dedicated her practice exclusively to the field of family law since her admission to the California State Bar in 2009. She has been recognized for excellence by her peers and has been selected as a Super Lawyers "Rising Star" in 2021 and 2022.
Ms. Katan has extensive experience in the litigation of high-asset cases, high-conflict custody matters, parentage (paternity) actions, domestic violence proceedings, and interstate and international relocation cases.
During law school, Ms. Katan gained invaluable experience externing as a law clerk for a judicial officer in a family law department at the Los Angeles Superior Court. The insight Ms. Katan obtained from her involvement at the court affords her the unique ability to strategize how each case is best presented to maximize the chances of a favorable outcome.
Ms. Katan's goal for every case is to obtain the most expeditious and beneficial resolution for her client. To achieve that goal, Ms. Katan establishes a strategic case plan from the onset of the case based on each client's individual situation, resources, and personal goals. During some of the most challenging times in her client's lives, Ms. Katan helps guide her clients through the often overwhelming legal process with empathy and patience to help them advance to the next chapter in their lives.
Currently Admitted/Affiliated:
State Bar of California, Family Law Section
United States District Court, Central District of California
Los Angeles County Bar Association, Family Law Section
Beverly Hills Bar Association, Family Law Section
Education:
B.A., California State University Northridge
J.D., Southwestern University School of Law (Cum Laude)