Jack J. McMorrow – Partner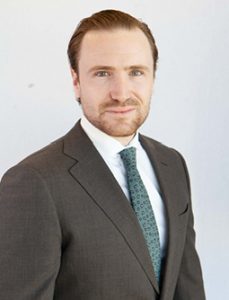 Legal Specialization:  Certified Specialist, Family Law, State Bar of California Board of Legal Specialization.
Mr. McMorrow has practiced family law exclusively since he joined the bar in 2014. He is a Certified Family Law Specialist and experienced litigator who has handled a wide variety of family law matters, including dissolution of marriage and paternity actions involving complex financial matters, domestic violence restraining orders, breaches of fiduciary duty, child custody and support, spousal support, property valuation and division of property.  Mr. McMorrow has extensive experience managing all aspects of family law matters from inception through settlement or trial, as well as post-judgment proceedings.  His experience and expertise also includes drafting and negotiating premarital agreements, post-marital agreements, cohabitation agreements, transmutation agreements, and settlement agreements.
Mr. McMorrow has been named a Super Lawyers Rising Star every year since 2017. He has served as the President of both the Barristers Section of the Beverly Hills Bar Association and the California Young Lawyers Association (now the "New Lawyers Section" of the California Lawyers Association). He also served as liaison to the Family Law Section of the California Lawyers Association ("FLEXCOM"). He also regularly presents and authors articles on family law issues, and has had his articles featured in both the Los Angeles Lawyer Magazine and the California Lawyers Association Family Law News. He is an active volunteer and member of the Harriett Buhai Center for Family Law Alumni Leadership Council.
Mr. McMorrow received a B.S. in Business Administration from the Marshall School of Business at the University of Southern California before receiving his Juris Doctor from the Santa Clara University School of Law.  He is a third-generation attorney and a second-generation Family Law attorney with a passion for the practice of family law and advocacy for his clients.
Currently Admitted/Affiliated:
State Bar of California, Family Law Section
United States District Court, Central District of California
Los Angeles County Bar Association, Family Law Section
Beverly Hills Bar Association, Family Law Section
Education:
B.S., University of Southern California
J.D., Santa Clara University School of Law
Contact:
Email: JMcMorrow@Harris-Ginsberg.com
Tel: 310-444-6333 ext: 332