Dena J. Kravitz – Partner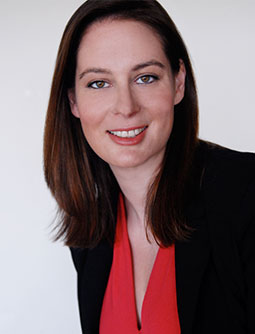 Ms. Kravitz has been practicing family law exclusively since joining Harris • Ginsberg LLP in 2007, and is involved in a variety of practice areas within the firm, including dissolution of marriage and paternity actions, child custody and support, spousal support, property valuation and division of property, dissolution of domestic partnerships, preparation of premarital and post-marital agreements and domestic violence restraining orders.  She has been selected as a Southern California Rising Star for 2012-2015 by Los Angeles Magazine, Super Lawyers Edition, through peer nomination, and independent research and review process.
Ms. Kravitz continues to volunteer her time at the Harriett Buhai Center for Family Law, a non-profit provider of family law legal services to low income individuals. Ms. Kravitz's work at the center involves advising litigants and attorneys in family law matters, lecturing on family law matters, and providing direct representation to clients. Additionally, she has co-chaired the Center's Fall fundraising event since 2008. Ms. Kravitz co-edited the Second Edition of the Family Law Guide for Domestic Violence Counselors and Advocates, and was a contributing author to the Family Law Jurisdictional Comparisons, First and Second Editions.
Currently Admitted/Affiliated:
State Bar of California, Family Law Section
United States District Court, Central District of California
Los Angeles County Bar Association, Family Law Section
Beverly Hills Bar Association, Family Law Section
Education:
B.A., University of California, Los Angeles
J.D., Loyola Law School
Contact:
Email: DKravitz@Harris-Ginsberg.com
Tel: 310-444-6333 ext: 316